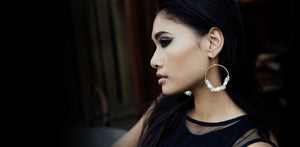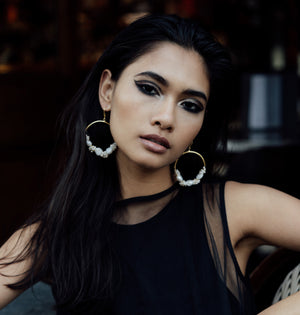 Express your individual style.
Freya grew up immersed in the jewellery industry and developed a passion for craftsmanship.
Her love for indigenous craft and technique is evident in her unique and contemporary designs. All jewellery is made by artisans who possess unique skills to turn Freya's designs into a reality.
Explore our collections of elegant and timeless pearl jewellery, wedding jewellery and statement Mother of Pearl jewellery.
HOW OUR
Jewellery is made
Freya Rose jewellery is responsibly sourced and hand-made by craftspeople who have learnt their trade over generations on the beautiful island of Bali, renowned for its highly developed arts and metal working.
Freya is passionate about reimagining ancestral craftsmanship to create unique designs that showcase an unparalleled artistry.
Quality Materials
Gold vermeil - We use 3 microns of 22ct gold layered on sterling silver for all our gold vermeil jewellery; six times thicker than average gold plating and more durable.
Natural gemstones - Our gemstones are sourced from all over the world by master artisans who hand select and hand cut each one.
Mother of Pearl - We love the natural beauty of Mother of pearl - our Mother of Pearl is locally and ethically sourced in Bali and a by product of the Mollusk industry. Each design is hand carved and polished to perfection.
DISCOVER THE INSPIRATION
Growing up above her mother's jewellery shop and her workshop full of inspiration and precious jewels, Freya has an inherent passion for the art of jewellery making. Her designs provide an effortless way to express one's individual style. 
WATCH THE VIDEO